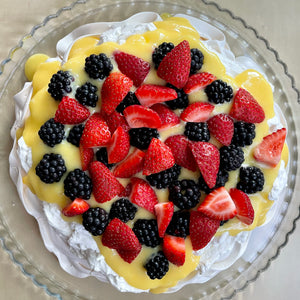 Books. Classes. Coaching. Connection.
Baking Inspired
1-on-1 Virtual Baking Classes
Do you want to become a better baker? Join me for a 1-on-1 coaching or demonstration session! These sessions are great if you have questions about certain recipes, want to dig into a specific baking genre, sharpen your baking skills, and/or you just need some individualized baking support. Learn more here.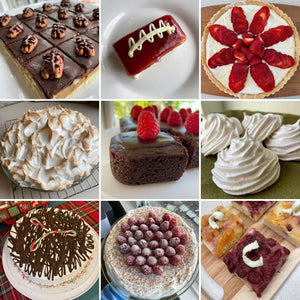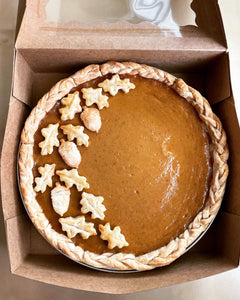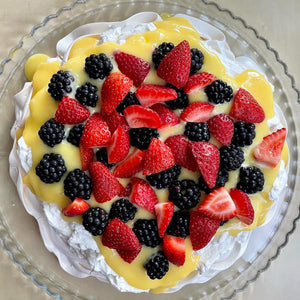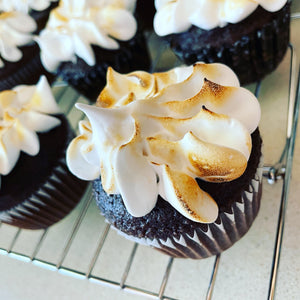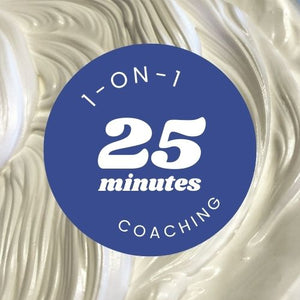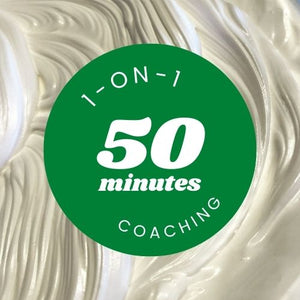 Bett's Takes Blog
---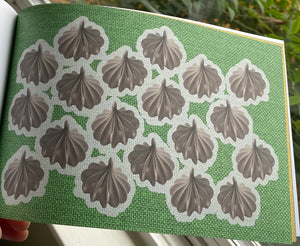 Recipe by Elizebett Rocha Bento Eslinger My mom grew up on Terceira Island without electricity. So, whenever egg whites needed to be transformed to stiff peaks, she used a wooden...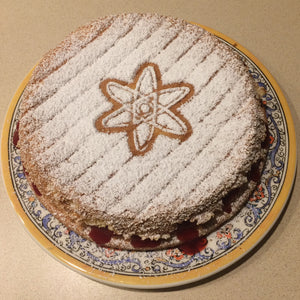 Right after Maraine was born, I felt strong. I also felt unsure, scared, weary, and all the changing hormones that left me sobbing with gratitude when I took my first...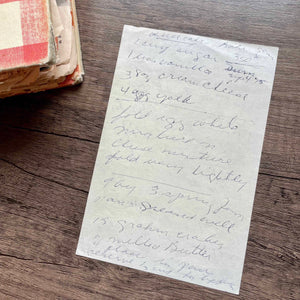 I don't want recipes to fade into the pages of a worn-out cookbook or the echoes of a loved one's kitchen.  In some ways, my journey to decipher and recreate family recipes started with Justin's family...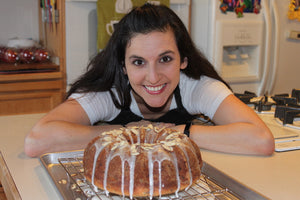 Olá! I'm Elizebett.
(uh-LEEZ-uh-BEHT) :)
In addition to being a mom and baker, I'm a writer, editor, instructor, and consultant. I have a Masters Degree in Public Administration and 12+ years of experience in executive leadership and building collaborative teams.
I'm a huge fan of the Great British Bake-off (GBBO) television show, and I've completed all signature challenges in the show's 13 seasons. I love that baking is the intersection of science, history, culture, connection, constantly learning--and great food, of course!
In 2020, BettBakes was born and now offers classes, books, recipe coaching, and team-building events---all fueled by a curiosity for baking and adoration for my Azorean heritage and the Portuguese language. I hope to share a bit of the BettBakes spirit with you!
Acknowledgements
A special thank you to the people in my life who have supported me in making BettBakes a reality: my husband Justin, my mãe Maria, my cousin Nancy, and my family and friends who have offered encouragement, taken classes, or purchased books.
I also want to acknowledge the community-minded people and businesses who have uplifted, promoted, or supported my one-woman operation. An asterisk (*) designates a BettBakes distributor: Azorean Green Bean - Maria Lawton | LiveLuso | PALCUS | Portugalia Marketplace* | Tribuna Portuguesa